Arcon Drilling has successfully completed 28 years of contracting, providing an excellent safe service to the rural land owners, city councils, rural councils and Water Authorities.
Some of our clients include:

Gosford City Council

NSW State Water

Goulburn-Murray Water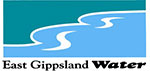 East Gippsland Water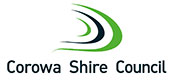 Corowa Shire Council

Carrathool Shire Council

Tumbarumba Shire Council
Arcon workmanship is of the highest standard with a wealth of experience and a well organised firm.
Safety
Arcon work practises are well documented and followed.
Equipment
All equipment is well maintained and equipped with safety systems.
Arcon Drilling is a experienced company who can get the job done quickly and to a high standard.
Services:
Water Bores from 2" to 48" Mud/ Air, RC mud to 330 meters
Mineral Exploration RC air Diamond NQ, HQ, PQ, C6, C8
Environmental, Site Investigation auger STP soil sampling monitor bores.
Contact Rob Archer-Condon0432 123 456